Lily Electric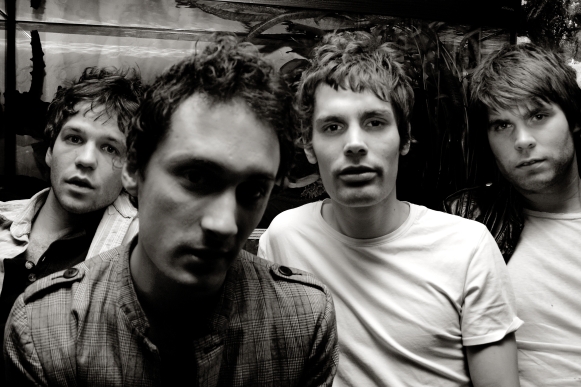 biography
Lily Electric was formed in the spring of 2005, at a magical rehearsal in Copenhagen. After rehearsing for 3 months we recorded our first EP "Lily Electric".
In 8 days we recorded "8 song minialbum", which we released in 2006 on vinyl. Our 1st single "Naughty Girl" was in a high rotation on national radio P3 over the summer.
With our new album in the luggage, we moved to Berlin to try out the German audience. In September we stopped our studies in Copenhagen, said goodbye to friends and family and went south. In Berlin, we went looking for a rehearsal room/studio where and after a while, we found what we were looking for; the old DDR radio station.
In June 2007 we began the recordings of our debutalbum in studio P1 at the radio station in Berlin. Collaborating with our friend, the young Danish producer Mikkel Holtoug, and the german technician Marco Birkner, we recorded 13 songs over the summer, while we toured the Danish festivals.
The debut "You're in the painting you saw" was mixed in october/november, by Dimitri Tikovoi ( John Cale, The Horrors, Placebo etc.) in The Bedroom Studio, London and mastered by Tim Young, Metropolis, London (The Clash, The Smiths, Björk etc.) end November.
In March 2008, we were invited to play at the SXSW festival in Austin. We stopped by New York first and played several shows there. SXSW was a big experience and we ended up playing 4 shows in Austin, TX.
The album was released in Denmark March 31st 2008 and will be released in the rest of the world in March 2009.
releases
Lily Electric - Lovelite EP #1 (2008)
Lily Electric - You're In The Painting You Saw (Danish Edition) (2008)
Lily Electric - 8 Song Minialbum (2006)
video
more info